Enesco, LLC — alongside its team of employees, wholly-owned subsidiaries, and brands — provides support and assistance to numerous charities. This is accomplished through a combination of product donations and financial contributions, as well as coordinated fundraising activities and personal time commitments. As active and involved members of the communities in which we live and work, Enesco thanks and applauds our business partners and team members for their generosity and willingness to help those in need.
Some of the charities Enesco, LLC supports include:
American Heart Association
Did you know heart disease is the #1 killer of women? Enesco LLC and Designs by Lolita are partnering to change those statistics. For every Lolita® brand Red Hot Wine Glass sold from June 1, 2021 to December 31, 2023, Enesco LLC and Lolita will donate 10% of the wholesale price to the American Heart Association's Life Is Why™ Campaign.
Lolita, Enesco LLC and its customers are proud to support the American Heart Association's Life Is Why campaign. Life is Why, a cause marketing campaign benefitting the American Heart Association.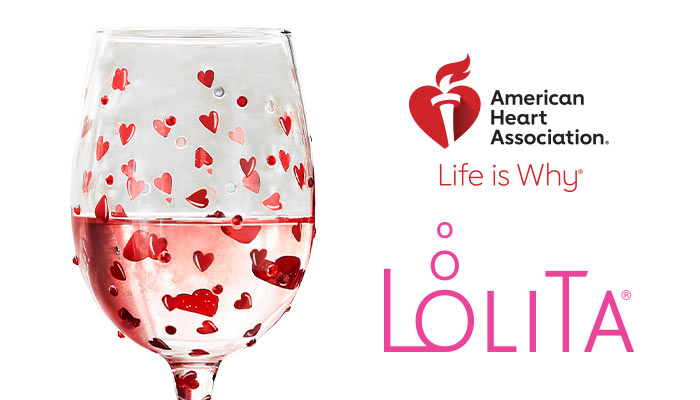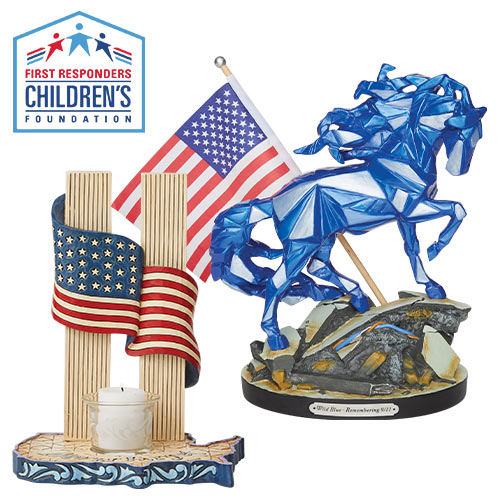 First Responders Children's Foundation
Every day first responders put their lives on the line for our communities. We are honoring the courage, commitment and sacrifices of heroes from 20 years ago and those who continue to serve our country today. A portion of the proceeds from the sale of items in Enesco's 9-11 collection is given to First Responders Children's Foundation.
First Responders Children's Foundation provides financial support to both children who have lost a parent in the line of duty as well as families enduring significant financial hardships due to tragic circumstances. For more information about First Responders Children's Foundation, please visit their website.
The Rose
Meeting the needs of insured and uninsured women and men, The Rose offers advanced screening, diagnostic services and access to treatment to more than 40,000 women annually in southeast Texas.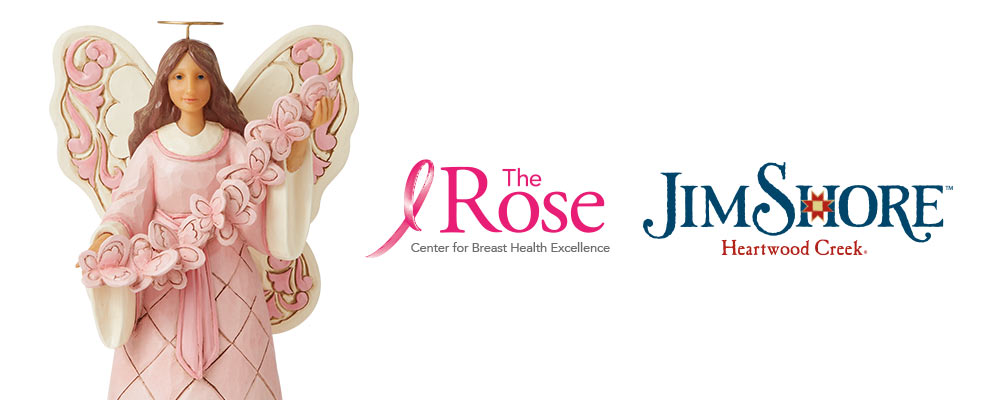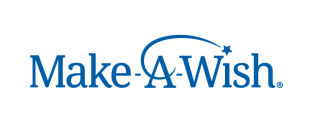 Our partnership with Make-A-Wish began in 1997 with one child's simple wish. Elysia, while facing a life-threatening disease, wished to give her friends and family customized gifts to remember her and let them know how special they were to her. What sprang from Elysia's initial wish has grown into an annual program that has raised more than $7.4 million and granting more than 950 wishes. To honor Elysia's memory, we continue to donate a portion of the proceeds of all Make-A-Wish gift sales to Make-A-Wish, which grants life-changing wishes for children with critical illnesses.
We extend our sincerest appreciation to the thousands of customers who have purchased our beautiful Make-A-Wish items over the past years, or made a cash donation, to help make the contributions possible—and children's wishes come true.
The Enesco and Things Remembered corporate offices are pleased to help support the following local charities:
Greater Cleveland Food Bank
Lurie Children's Hospital
Itasca Food Pantry
Feed My Starving Children
Toys for Tots in Cleveland and Columbus, Ohio.
In 2019, Things Remembered is excited to take part in raising money for a variety of local charities that were chosen by our store teams with a goal of raising $50,000. Our store teams picked organizations that had a special place in their heart and where they felt they could make a difference with the sale of our Hope Ornament and thru monetary donations from our customers. Our merchant team helped us design the Hope Ornament with the "Making a Difference" message and Things Remembered will donate $2 for every Hope ornament sold during the holiday season. The store manager that does the best job in executing this program will be recognized at our Sales Meeting for bringing our One Heart Culture alive. We are honored to be a partner with the charities listed below:
Alzheimer Association Louisville
American Cancer Association
Animal Friends
ASPCA
Bluegrass Bully Rescue
Center for Hope and Safety
Happy Hollow Children's Camp, Inc
Humane Society of Dayton
K9s For Warriors
Kate's Kart
Memphis Animal Shelter
METAvivor
Michigan Humane Society
Mid-Ohio Food Bank
Mommy's Haven
NAWS (Humane Society of Illinois)
Paws for Purple Hearts
Pediatric Cancer Foundation of the Lehigh Valley
Pets for Vets
Pick Your Paw Animal Rescue
Ronald McDonald House
Ronald McDonald House of Toledo
St. Elizabeth Foundation
The Unforgotten Haven
Wishes Can Happen