<!========= Cool Timeline PRO 3.2 =========>
Enesco, LLC History

Enesco is Acquired by Ad Populum, LLC
Enesco becomes sister-company to National Entertainment Collectibles Association, Inc. (NECA), a well-known privately held Company offering collectibles and action figures, Rubies II, and Graceland Holdings LLC and Elvis Presley Enterprises, Inc.
Jim Shore Heartwood Creek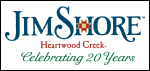 Jim Shore Heartwood Creek Collection celebrates 20 years.
Enesco Acquires Allen Designs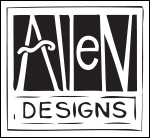 Enesco completes its acquisition of Allen Designs, a growing creative and whimsical international branded line of quality and functional products sold by retailers around the world.
Sanrio USA

Enesco Enters NA Distribution Agreement with Sanrio USA for Sanrio Originals products
Dept 56 Village and Enesco Gift Engage New Licensed Fandoms
Sony Pictures Ghostbusters; Disney's Haunted Mansion; Elvira, Mistress of the Dark; Warner Bros Horror films; F·R·I·E·N·D·S join the Company's collections serving these highly popular enthusiast fandoms.
Dept 56 and Enesco Gift Enter License Agreement with HBO Game of Thrones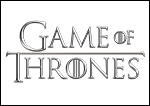 Reliving the drama of the ground-breaking HBO Original series Game of Thrones, Dept 56 and Enesco release a breathtaking Village collection and other compelling 'treasures' spanning the Seven Kingdoms.
FAO Schwarz License Agreement Announced for Dept 56 and Enesco Gift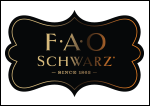 Helping to spark wonder and excitement, Dept 56 and Enesco release a collection inspired by the world's most iconic toy store creating new memories and nostalgic moments for over 150 years.
Enesco and Dept 56 Enter License Agreement with Crayola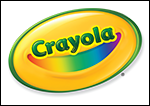 Joining the most colorful place on Earth, Enesco and Dept 56 release an imaginative collection inspiring us to express the power to pretend, dream, play, discover, and create!
Peter Rabbit and Jim Shore Collaboration Announced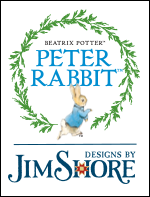 Enesco and Penguin Ventures expand the Beatrix Potter Peter Rabbit collection to include the charming and lovable new Jim Shore collaboration.
Partnership with Dr. Seuss and the well-known story of The Grinch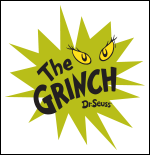 Enesco enters a multi-year licensing agreement with Peanuts to produce Seasonal home décor, Table Top, Ornaments, Figurines, as well as collaborations folk artist Jim Shore and Department 56 Village which is sold exclusively to our network of retailers. We continue to expand our Grinch offering year over year with new and desirable product categories including…
Enesco Enters License Agreement with DC Comics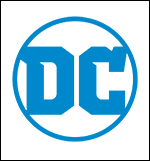 Wonder Woman, Batman, Superman and other members of The Justice League Super Heroes as well as Super Villains are immortalized in Enesco's vast array of standout fan-centric merchandise.
Dept 56 and Enesco Gift Enter License Agreement for Wizarding World of Harry Potter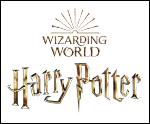 Harry Potter enthusiasts can experience their fandom as never before as Dept 56 Village recreates the Wizarding World and Enesco brings the magical characters and icons to three-dimensional life.
Enesco Sells Gund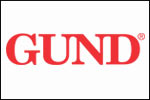 Enesco sold Gund to Spin Master, a Toronto based toy company. Spin Master and Enesco continue to have a successful ongoing distributor relationship in Europe.
Enesco Develops New Line of Miss Mindy Products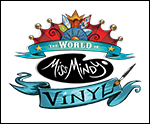 Enesco debuted its entry into the Vinyl Marketplace with a brand new line of Disney Showcase Collectibles designed by artist Miss Mindy.
Enesco Celebrates 60th Anniversary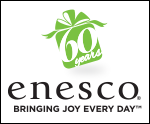 Enesco marks a milestone, celebrating its 60th anniversary as a leading Gift and Accessories provider.
The Addams Family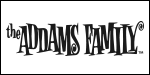 Dept 56 and the Charles & Tee Addams Foundation announce The Addams Family macabre mansion and iconic characters releasing in the Dept 56 Village collection.
Enesco Canada Celebrates 90th Anniversary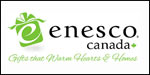 2017 marks a proud milestone for Enesco Canada, representing our 90th year in business.
Margaritaville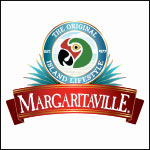 Enesco and Department 56 announce its collaborative cross-branding strategy based on Jimmy Buffet's Margaritaville encompassing ornaments, Jim Shore figurines, Village houses and Lolita glassware among other seasonally warm products.
Jim Shore Celebrates 15 Years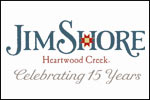 Jim Shore Heartwood Creek celebrates 15th Anniversary with a limited edition dated figurine.
Dept 56 License Agreement for The Nightmare Before Christmas Announced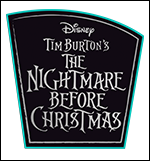 Inspired by the cult classic stop-motion Disney film Tim Burton's The Nightmare Before Christmas, the new Dept 56 Village recreates the dynamic and expressive characters and houses from the film favorite.
Jack Daniels Is Introduced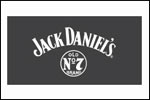 Jack Daniel's is the premier brand of whiskey around the world. Department 56 products are inspired by and designed based on actual places and traditions in Lynchburg, TN.
Hanna Barbera By Jim Shore Introduced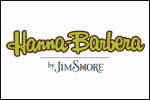 Hanna Barbera by Jim Shore collectible figurines designed by Jim Shore combines the nostalgia of Hanna Barbera characters with traditional motifs of handmade folk art.
Department 56 Celebrates 40 Years!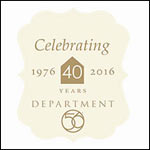 To celebrate this milestone anniversary, our creative team has designed a number of special pieces that represent the most iconic designs for each collection.
Lolita Joins The Enesco Family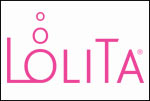 Known for its festive and sassy designs, Lolita features hand-painted wine glasses, shooters and other glassware.
Walt Disney Archives Collection Is Launched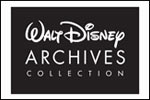 The Walt Disney Archives Collection revisits seldom seen original treasures and transforms them into an inspired collection.
Britto For Coca-Cola A Classic Re-Invented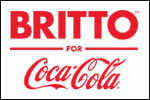 World renowned brand and artist team up to create a modern twist on an American Classic.
Enters License Agreement With Britto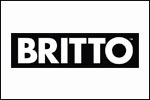 Enesco welcomes BRITTO by POP artist sensation Romero Britto. A collection of plush featuring Britto's signature vibrant colors, bold patters and a continuous message of hope.
Enters Licensing Agreement with The Trail of Painted Ponies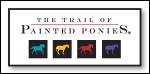 Enesco welcomes The Trail of Painted Ponies, known for a unique collection of high-quality figurines, that honor the spirit and beauty of the original Painted Ponies life-size art exhibition.
Partnership with Peanuts
Enesco enters a multi-year licensing agreement with Peanuts to produce Seasonal home décor, Table Top, and Figurines, as well as collaborations with folk artist Jim Shore and Department 56 Village which is sold exclusively to our network of retailers.
GUND Is Acquired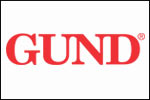 Enesco welcomes GUND, the worldwide leader in top quality, soft and huggable plush designs.
Enters License Agreement With Boyds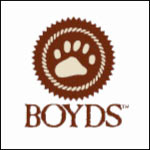 Enesco welcomes The Boyds Collection Ltd. And their collection of whimsically unique tedding bears, floppy eared hares and other friends in the true, old world teddy making tradition.
Department 56 Is Acquired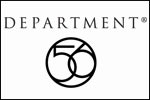 Enesco welcomes Department 56, a giftware and collectibles leader known for hand-crafted lighted villages, Snowbabies figures and extensive lines of holiday products.
Rudolph Traditions Introduced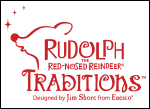 Rudolph Traditions is introduced as a combination of two popular and best-selling licenses: Rudolph the Red-Nosed Reindeer and Jim Shore
Enters License Agreement With Country Artists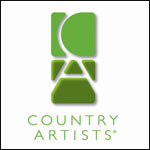 Enesco welcomes Country Artists, a leading designer and supplier of high-quality, popular brands, including Magificent Meerkats, A Breed Apart, Tuskers, Speed Freaks, and Dogs & Cats.
Our Name Is Mud Is Acquired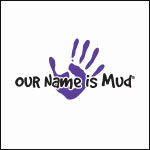 Enesco welcomes Our Name is Mud, by Lorrie Veasey, a leader in the ceramic gift industry with bold, fresh, and whimsical pottery designs on mugs, platters, plates, and other tabletop assortments.
Possible Dreams Is Introduced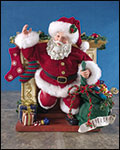 The popular Clothtique Possible Dream collection was added to an already strong line-up of outstanding giftware. Every figure is handmade by a team of skilled artisans. It has become the No. 1 Santa brand.
Enesco Acquires The Gregg Gift Company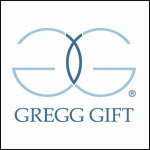 Enesco welcomes Gregg Gift Company, a supplier of branded and specialty giftware targeted to the inspirational marketplace specializing in personal accessories such as book covers, organizers , tote bags and other home décor accents.
Bilston & Battersea Is Acquired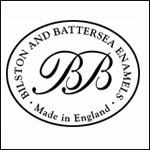 Enesco acquires Bilston & Battersea, manufacturers and distributors of giftware and home accessories including high quality, hand-decorated enamels and sculptural boxes.
Foundations Is Created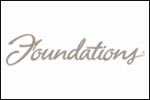 Enesco welcomes Foundations, a collection of comforting figurines and other home décor accents that reflect on family, faith, and home brimming with insight and inspiration.
Enesco Named Exclusive Licensee For Walt Disney Classics Collections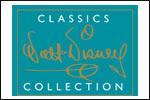 Enesco welcomes the Walt Disney Classics Collection. The collection features sculpted pieces that faithfully recreate unforgettable moments from Disney's believed animated films.
Enesco UK Changes Name To Enesco Ltd.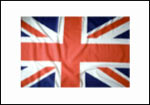 Enesco UK company changed it's name to Enesco Ltd. Included in this company is Fine Ceramic Transfers who are manufacturers of high quality decals for the ceramic and glass industries.
Enters License Agreement With Heartwood Creek By Jim Shore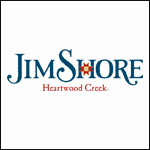 Enesco welcomes Heartwood Creek by Jim Shore, a collection that captures the essence of traditional American and European folk art designs with everyday and seasonal figurines, garden and home décor accents.
Enters License Agreement With Children Of The Inner Light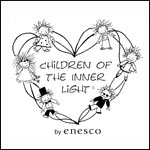 Enesco welcomes Children of the Inner Light, a giftware collection by artist, Marci, featuring wonderful characters who display heartfelt messages of love, acceptance and understanding
First Department 56 Corporate Store Opened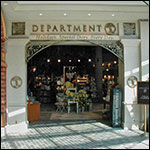 In May, the first-ever corporate retail store opened in the Mall of America in Bloomington, Minnesota, a move that enhanced both brand and product profile. And for the first time, Department 56 introduced pieces that included exquisite interior detail.
Enesco Acquires Enesco France S.A.S.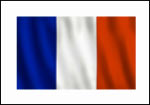 Enesco welcomes a new subsidiary located in Nice, France. Enesco France establishes an important link to emerging European markets and to handle the distribution of it,s products in France, Spain, and Portugal.
Lilliput Lane Is Acquired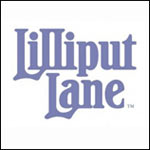 Enesco welcomes Lilliput Lane, the maker if world famous miniatures of English country cottages capturing the architectural heritage of Britain. In 2017, to insure the integrity of the product line, Enesco ceased producing new pieces.
Border Fine Arts Is Acquired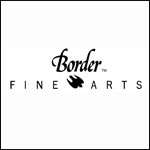 Enesco welcomes Border Fine Arts, manufacturers and distributors of high quality, realistic hand-crafted farming and wildlife limited edition scenes figurines. To insure the ongoing quality and importance of the brand, Enesco announced its retirement.
Cherished Teddies Is Created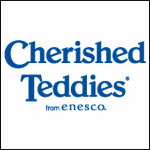 Artist Priscilla Hillman began drawing a series of winsome bears in commemoration of her youth. The bears wore patches to depict well worn friends and were given names and titles, enabling them to be "adopted" by their new owners.
North Pole Series Created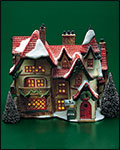 The legend of Santa became a part of the Department 56 tradition with the addition of The North Pole Series™ to The Heritage Village Collection.
Border Fine Arts Exclusive Distributor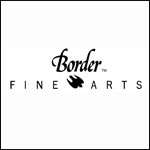 Border Fine Arts (the originators of hand painted resin) became the exclusive distribution partner of Enesco for the UK, Ireland, Spain, and Portugal.
Enesco Ltd – Now Enesco UK Is Formed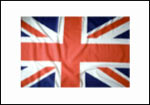 Enesco forms a subsidiary in Carlisle, England, establishing an important link in Enesco's growing worldwide network.
NC Cameron (Now Enesco Canada) Is Acquired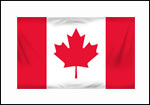 NC Cameron, founded in 1927, evolved from a company primarily seen as a china supplier to a company with an outstanding reputation for their diverse selection of giftware and their countrywide network of gift retailers.
Growing Up (Girls) Is Created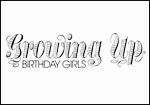 A line of gifts that tell the story of Growing up in today's world. Young, active, and athletic boy and girl figurines area created for children to identify with and enjoy collecting.
The Heritage Village Collection Expanded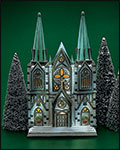 The Heritage Village collection continued to grow with the addition of the hustle and bustle of Christmas in the City® and the inspiring Little Town of Bethlehem™.
Snowbabies Introduced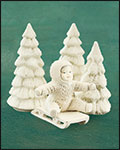 The New England Village Series and The Alpine Village Series® were added to The Heritage Village Collection. That same year, the world of Snowbabies™ bisque figurines was introduced.
Enesco International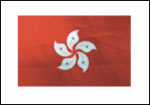 Enesco International (Hong Kong) Ltd., the company's first overseas operation was started. The move was a strategic step, strengthening Enesco's distribution network in Asia.
The Heritage Village Collection Developed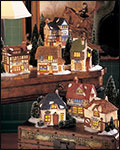 The concept of The Heritage Village Collection® was developed. The first release was The Dickens' Village Series®, a collection of seven nostalgic shops and a church. All designed to capture the spirit of Christmas in Victorian England.
Boyds Is Founded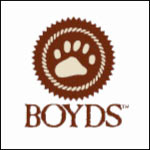 Beginning as a small antique shop in Boyds, Maryland, Boyds Collection Ltd. introduced whimsically unique teddy bears, floppy-eared hares and other friends in the true, old-world teddy making tradition.
Precious Moments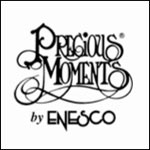 Enesco introduces Precious Moments. Based on a greeting card with an inspirational message and drawing of teardrop-eyed children, the porcelain bisque figurines become a phenomenon unmatched in the giftware market. In 2004, PMI became its own Company.
Department 56 Is Founded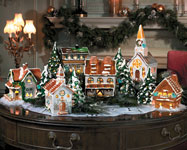 The foundation of Department 56 took shape with the introduction of six charming, lighted, ceramic buildings. These six premiere items were the beginnings of The Original Snow Village®.