Giving Tuesday is a tradition which began in 2012 with the goal of inspiring people to take a day to stop, reflect and give of themselves by helping other in their communities and through charitable organizations.  Celebrated the Tuesday after US Thanksgiving, it allows companies and individuals the opportunity to pause from the hectic shopping frenzy of Black Friday and Cyber Monday to give back to our communities and those in need of a helping hand.
We, at Enesco, take great pride in the many charities we help to support year-round both internally as well as through our family of artists and are pleased to share with you how we are helping our communities.
It's our sincere hope that you take a break from shopping on this Giving Tuesday to support one of the following charities or any of your choosing this holiday season with your financial support or time. Thank you to all our customers, partners and retailers who have contributed this year and we wish you a happy holiday season and continued prosperity in 2023.
The Enesco and Department 56 Family
Twin Cities Habitat for Humanity.
Our Department 56 team member and friend, Rick Jackson, has announced he will retire at the end of this year.  While cleaning out his office, Rick found a number of interesting first edition pieces and other collectables from his years with the Company that he thought would be fun to share.
And so, to help Rick celebrate his retirement, on December 1, 2022 Department 56 will kick off a two-week online silent auction of these pieces via Facebook Live with Miss Lit Town and Rick, himself.  All proceeds raised through the silent auction will be given to the Twin Cities Habitat of Humanity, a cause Rick has donated much of his time over the years to help support.  Habitat's mission is to bring people together to create, preserve and promote affordable homeownership and advance racial equity in housing.
Be sure to check-out the Department 56 website and Facebook Live link between Thursday, December 1 and Wednesday, December 14 to bid for these items.  We hope you'll join us!

Project C.A.T. – Conserving Acres for Tigers.  Project C.A.T. Is a partnership between Warner Bros. Discovery and the World Wildlife Fund supporting a global effort to double the number of tigers in the wild by 2022. Enesco is proud to support this important mission by donating as part of the launch of our Animal Planet product line.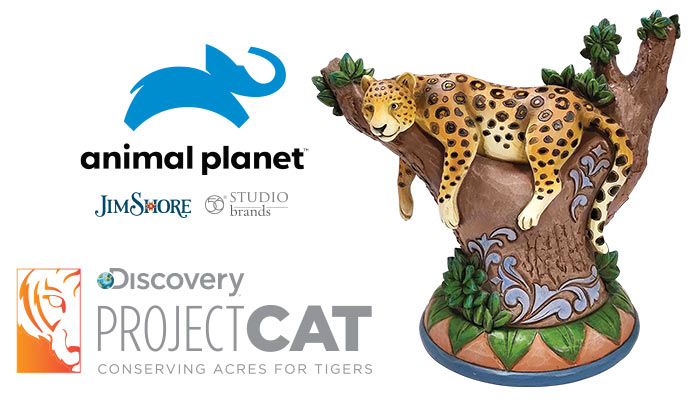 Toys for Tots.  Celebrating its 75th anniversary in 2022, Toys for Tots helps to provide provides toys to children whose parents are unable to buy them gifts for Christmas, sending a message of hope to America's less fortunate children. Together, with the support of its customers, Enesco recently completed a shipment of more than 2,500 Kalidou Teddy Bears to Toys for Tots in a group effort all were excited to be a part of.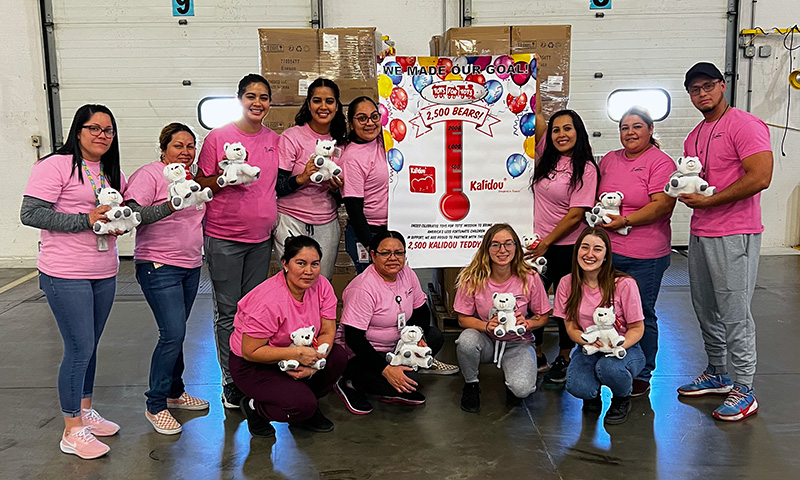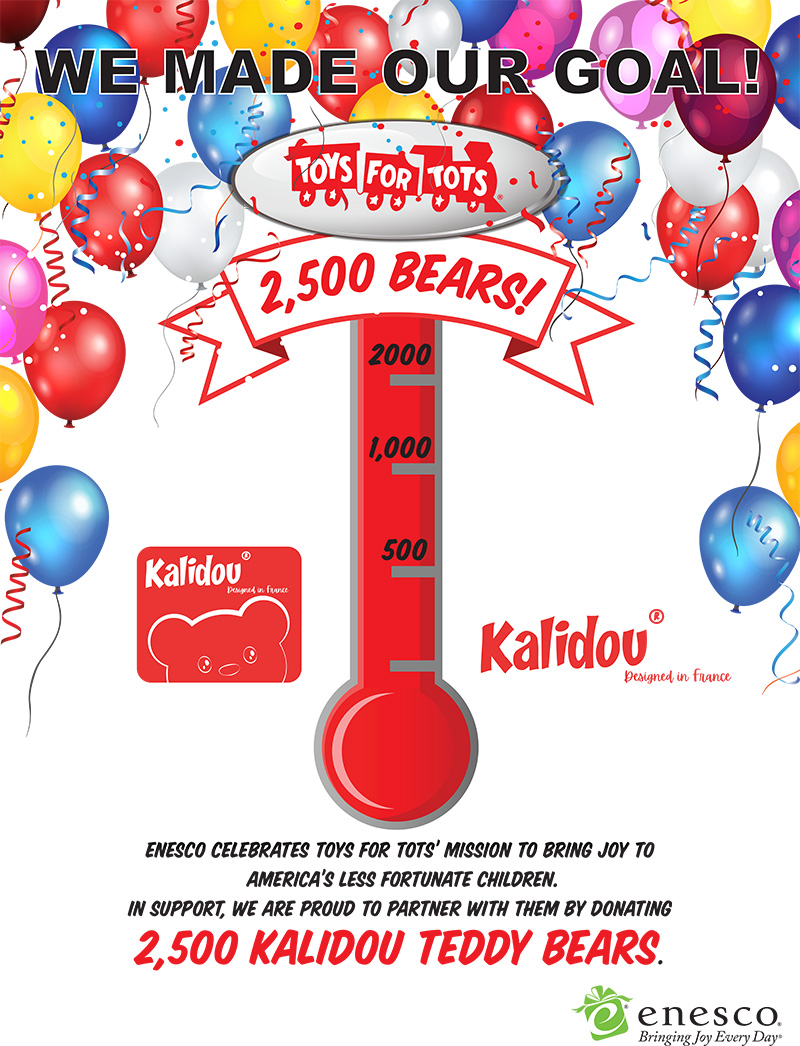 American Heart Association.  Did you know heart disease is the #1 killer of women? Enesco LLC and Designs by Lolita are partnering to change those statistics. For every Lolita® brand Red Hot Wine Glass sold from June 1, 2021 to December 31, 2023, Enesco LLC and Lolita will donate 10% of the wholesale price to the American Heart Association's Life Is Why™ Campaign. Please take a moment and visit their website to learn how you can support the fight against heart disease in women.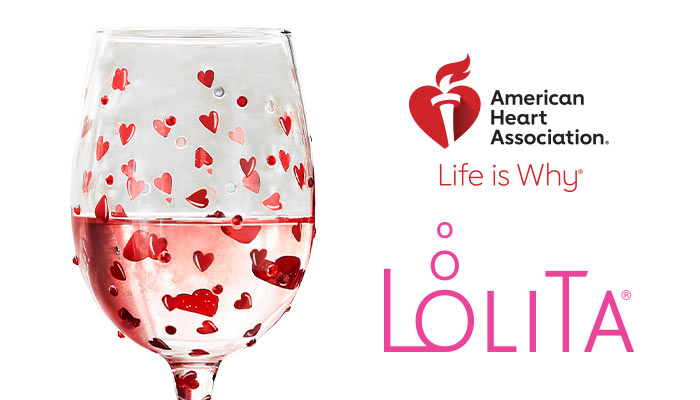 The Rose.  In partnership with Jim Shore, Enesco is proud to support The Rose. Since its launch in 1986, the Rose has served nearly 500,000 patients and is now the leading nonprofit breast health care organization in southeast Texas. The Rose offers advanced screening, diagnostic services and access to treatment to more than 40,000 women annually.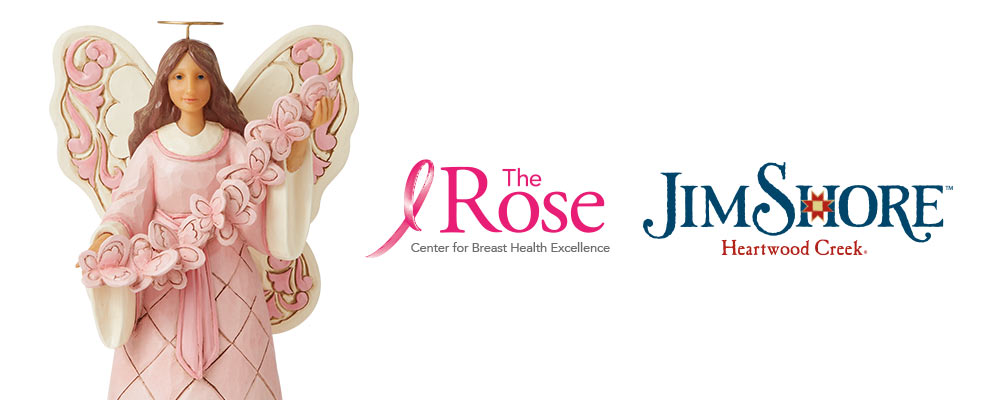 First Responders Children's Foundation. First responders put their lives on the line for all of us, every day. Enesco honors their dedication, commitment, and sacrifice with a partnership with the First Responders Children's Foundation. First Responders Children's Foundation provides financial support to both children who have lost a parent in the line of duty as well as families enduring significant financial hardships due to tragic circumstances.