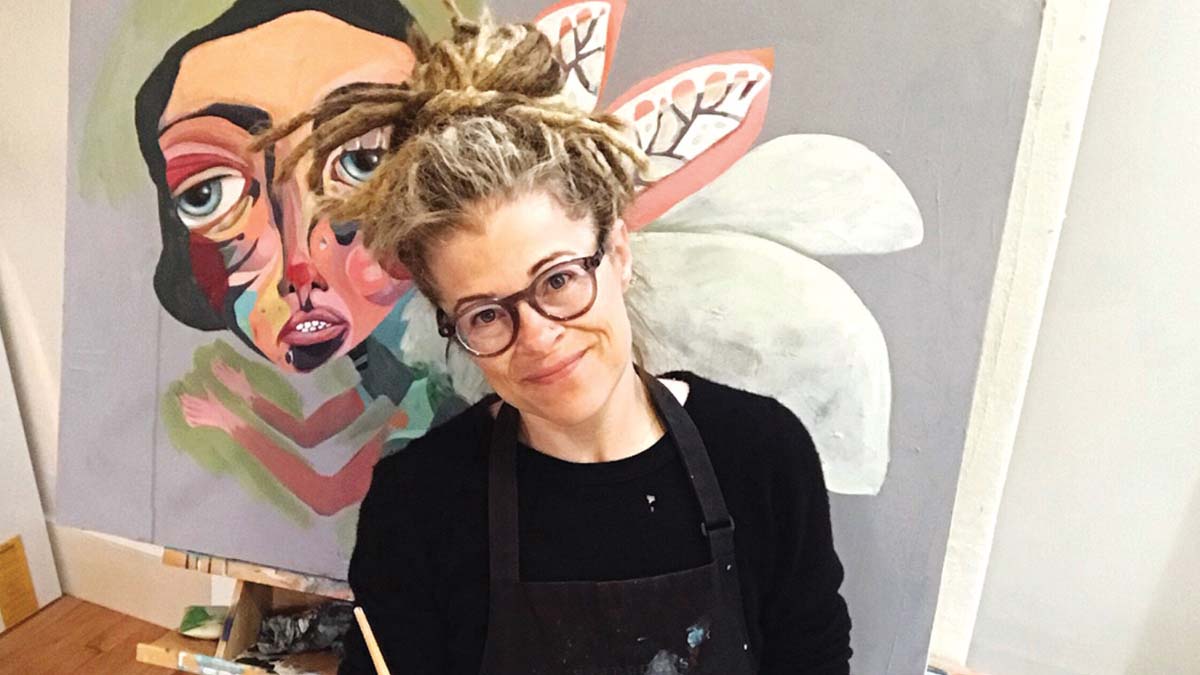 Michelle Allen Joins Enesco Team to Continue Leading Development of Her Brand
January 4, 2021 – Itasca, IL:  Enesco, LLC is pleased to announce the completion of its acquisition of Allen Designs, a growing creative and whimsical international branded line of quality and functional products sold by retailers around the world.  Leading the continued development and execution of her brand will be creator and designer Michelle Allen who joins the Enesco Team.
Commenting on the acquisition, Todd Mavis, CEO of Enesco, explained, "We are very excited to have Michelle Allen, her designs, and her product line become a part of the Enesco Family of international brands.  Our Enesco European operations have been a successful distributor of Allen Designs for over 15 years.  We are looking forward to teaming up with Michelle as she continues to focus on the creative development of her brand while Enesco, with our successful sales team and distribution expertise, helps to expand her geographic audience and target markets worldwide."
Michelle Allen shared, "I am thrilled about becoming a part of the Enesco Family.  This partnership will allow me the opportunity to focus on what I love and what I do best, which is to create art, and design fun, functional, and awesome products!"
To see Michelle's design work, please visit http://www.AllenDesignsStudio.com .
About Michelle Allen
Artist Michelle Allen was searching for just the right career when she found her heart being filled while creating whimsical home products to sell at the local street fair in Encinitas, CA. One year later, Michelle, her husband and then one year old daughter, moved to the NW and began selling her wares at the famed year-round "Portland Saturday Market". Over the next several years, she attended juried art fairs throughout the United States and began selling directly to retail stores who saw her products there. In 2000, with the birth of their second daughter, Michelle and Gary began attending the wholesale show markets in LA, Chicago, Dallas, New York, and Atlanta.
Decades later, Michelle Allen's brand continues to be sold in stores all over the USA along with distribution in Europe and Australia reaching retailers around the globe.
About Enesco, LLC
Enesco, LLC is a global leader in the gift, home décor, and personalized accessory and merchandise industries.  The Company is comprised of three wholly owned and well-known operating businesses including Enesco Gift, Department 56, and Things Remembered.  Enesco specializes in designing, manufacturing, marketing, and distributing high-quality contemporary gifts, home accessories, jewelry, and personalized merchandise.
Enesco Gift and Department 56 customers include large department store chains, mass market channels, online third-party e-tailers, end-consumers, home décor boutiques, and specialty card and gift retailers in over 50 countries. Working with its own sales teams and global distributors, Enesco serves markets in the United States, Canada, Europe, Asia, the Americas, and Australia.
The Company's Portfolio includes recognizable brands including Heartwood Creek by Jim Shore, Lolita, Our Name is Mud, Original Snow Village, Possible Dreams, and Allen Designs.
For additional information about Enesco and Allen Designs, contact Doris Bernar at dbernar@enesco.com